A Few Words about Alexander Salon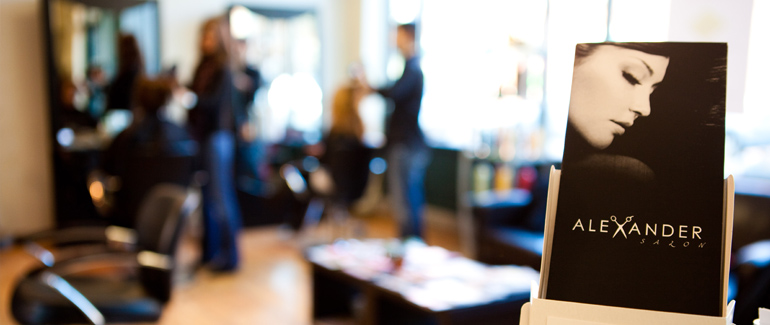 What Are We All About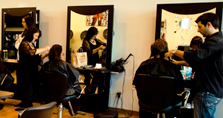 Alexander Salon
is a team of professional experts who are dedicated to quality service. Our team consists of local and international staff who understand all types of hair. Our professional staff have more than 20 years of experience in cutting and coloring.Our Salon provides services for a wide range of clients. Our services include hair (wedding, highlights, cutting, styling, perms, and keratin straightening treatment) and nails.
We offer free consultation by appointment. Our staff will sit with you and talk about what style would work best for you. Whether you know your style or you are not sure what your look is, we help you find it. Our number one goal is always to value our clients ideas. In the end of your short journey, you leave looking great and feeling glamourous. In addition our salon offers wide range of fine products. We suggest what works best for your hair.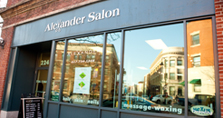 Conveniently, our salon is located in the heart of Brookline's Coolidge Corner. There are plenty of meter parkings in front and free tow hours side street parkings. We are only seconds away from Coolidge Corner T stop on green line.
Book your appointment and experience how easy we can make a difference.
Know Our Founder

Sam has a love for what he does. " I have the passion of making people look and feel their best". He has a natural talent for understanding hair. Ever since he was a child he was fascinated in the art of hairstyling. Although Sam earned multiple degrees in business and computer science, he still followed his dream of being entrepreneur of beauty salon to make people happy about the way they look.
Sam believes that every hair works better if it's cut, colored, and shaped in a right way that fits your lifestyle and complexion. He is dedicated in easily maintained styles that are up to date with modern fashion. He participated in many hair and fashion shows throughout Europe and United States. Sam has a solution for every hair.